Accurate Precise Assembly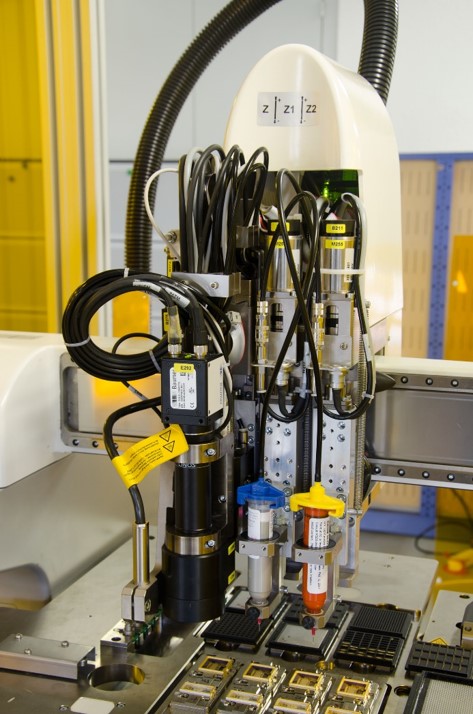 Infotech AG is a Swiss based company located in Solothurn, in the heart of the high precision watch industry in Switzerland.
Infotech designs, produces and delivers highest accuracy positioning systems for the automatic execution of precision processes with the comprehensive INFOTECH COMPONENT MATRIX: PLATFORMS-ASSEMBLY-DISPENSE-FEEDER. Processes which have been developed on IP-Desktop systems, can be transferred to the production line without modification!
SWISS Engineering: Infotech hard- and software products are being developed 100% in Switzerland.
SWISS Manufacturing: Infotech products are being manufactured 100% in Switzerland.