CeraTHERM® tunnel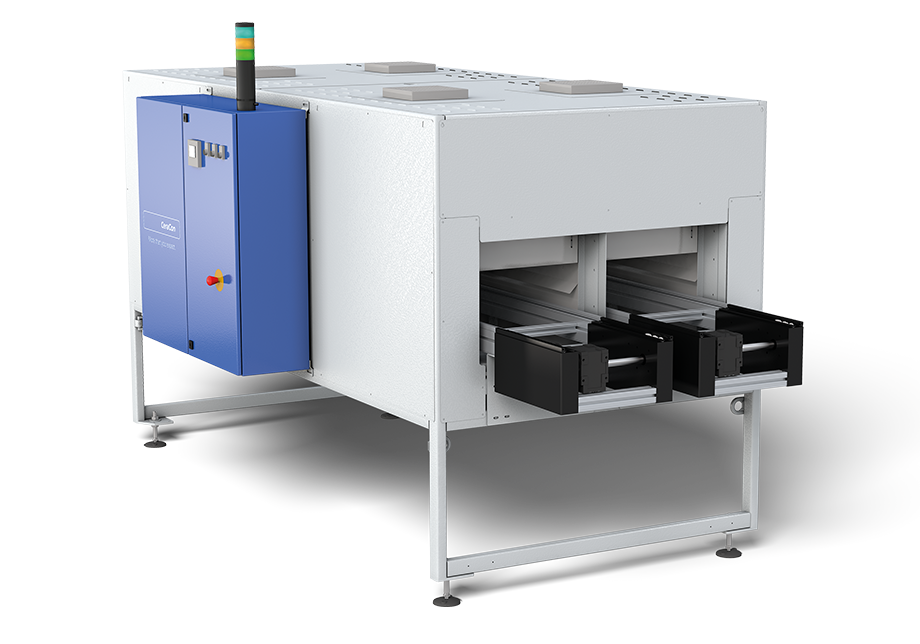 The systems of the CeraTHERM® tunnel range are fitted with an individual processing chamber, through which the components are conveyed horizontally. They are especially suitable if the exposure time to temperature is rather short or the cycle time is longer.
Standardised systems
Our standardised continuous ovens stand out due to the precise but cost-effective heat-treatment they provide for your components. They can be equipped as tunnel furnaces with different conveying systems. Their standardised dimensions and the components used mean that they are suitable for use with a variety of products and application processes. Each system consists of a conveyor inlet and outlet zone and heater batteries (generally two to eight).
Custom-built systems
With our thermal systems, individuality and standardisation are not mutually exclusive, as we combine standardised components, such as drive systems, PLC systems and pneumatic elements to form a solution tailored specifically for you, our customer. We will adapt our system to ensure it fully reflects your own individual requirements with regard to factors such as the dimensions of parts and product carriers and/or their weight, the required temperature profiles, processing times and the amount of space available in the production environment concerned. In accordance with your requirements, our engineering department will put together a combination of heating and cooling zones, a suitable automation system and the relevant control technology that is ideal for you.