CeraTHERM® stack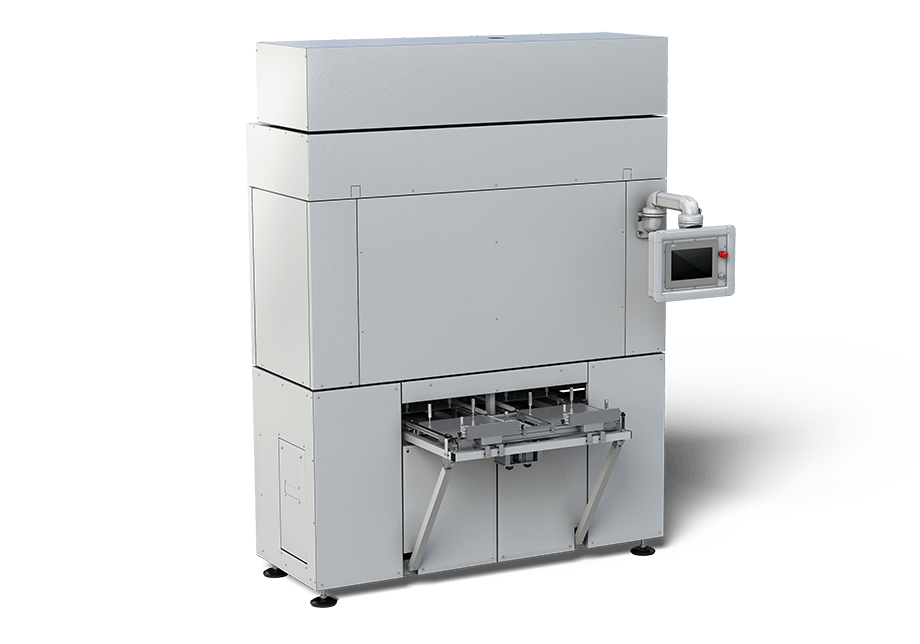 CeraTHERM® stack systems are extremely space-saving industrial ovens. Based on standardised production components, they can be configured individually for every customer, in order to utilise the available room height, thereby generating considerable savings in terms of production space.
Similar to the systems that form part of the CeraTHERM® catena range, the stack systems are based on the vertical principle of upward and downward runs, including horizontal transfer. The products, however, are transported using special stackable carriers (known as trays), which can be flexibly configured, according to the products being cured. In very flat parts, such as films or circuit boards, this facilitates high packing density. Up to twelve different temperature zones can be created within the upward and downward transportation lines.
Suitable for inline use
CeraTHERM® stack systems can be seamlessly integrated into existing production lines. This is possible, for example, in the form of "by-pass" integration by transferring several components to the trays of the system, which further reduces the space requirements. We are also able to develop the automation required for this at the same time.
Variable stacking heights
According to the height of your components, the distance between trays can be freely adjusted between 25 mm and 100 mm. This enables CeraTHERM® stack systems to be used for a variety of heating processes for components of different heights.
Cleanroom-compatible stacking technology
Before a new tray is taken into the system, the entire tray stack on the upward stack line is first lifted and fixed in place. The new tray is then positioned underneath the stack and lifted up together with it as a new element at the very bottom of the stack. The topmost tray of this stack is now transferred horizontally to the downward stack line and the principle continues in reverse in a downwards motion. This enables all trays to pass smoothly through the processing chamber.
Even the standard design of this stacking principle is suitable for use in production environments with clean room requirements up to ISO Class